Are you looking for a way to make your neighborhood warmer and more welcoming? Professional landscape lighting is one of the most effective and affordable ways to add character and value to a home or even an entire community. At Vision Green, our team of experts is passionate and knowledgeable about landscape lighting and how it can enhance your property or homeowners association community. We're committed to providing you with quality service from start to finish. Let's find out how we can help your HOA today.
The Role of Landscape Lighting in Your Community
When it comes to adding value, enhancing security, increasing aesthetics, and preventing crime, nothing is as cost-effective as strategic landscape lighting. When someone drives by your community, you want them to know that your association is dedicated to its members and that it takes pride in every aspect of the property, from appearance to safety. Let Vision Green light the path to safety, performance, and professionalism for your HOA.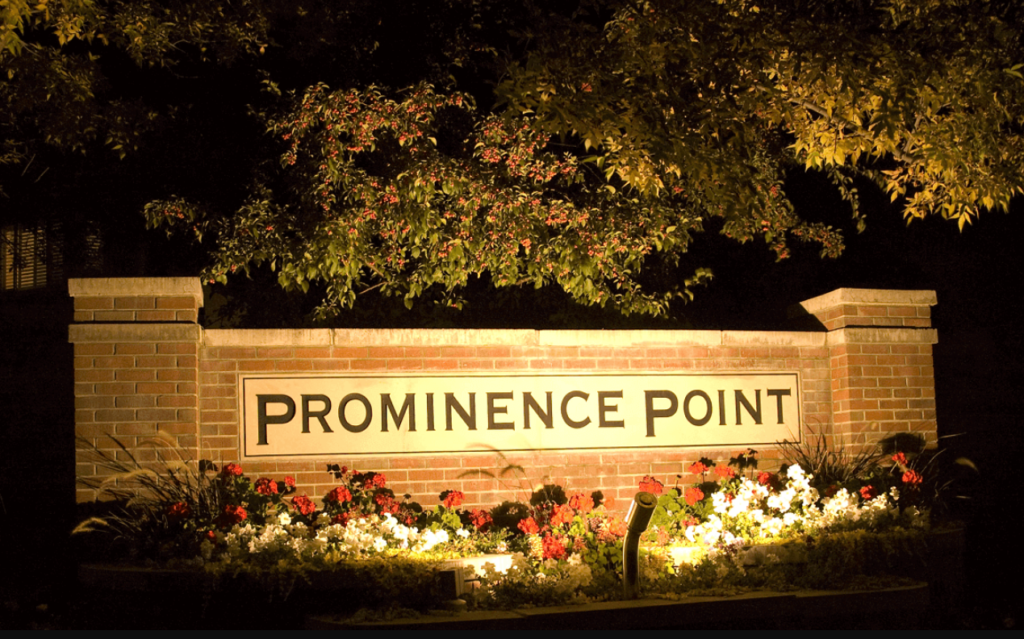 How to Strategically Utilize Landscape Lighting for Your HOA
First and foremost, we have to think about location. Let's take a look at different spots to place landscape lighting and how each different area provides unique benefits.
Light Up the Front Gate
Your front gate is both a welcome home to community members and the first impression for visitors and potential residents. At Vision Green, we know how to makes the first impression a good one. Strategic uplighting on signs adds a layer of both visibility and professionalism to your brand. Ensuring that the area is sufficiently lit makes the community safer and prevents accidents. Plus, our glare-free lighting makes driving at night much more comfortable.
Shine the Light on Common Areas
We generally see large, unsightly lighting features surrounding most common areas. Not only is this method of lighting ineffective and expensive, but it also takes away from the aesthetic of a well-maintained community and makes it look dingy and industrial. Fixtures that blend in with the landscape and compliment the surrounding area add safety and curb appeal without sacrificing lighting quality.
There are a few ways to tackle community lighting. You can use downlighting or moonlighting in trees for a calm, peaceful aesthetic. You can also accentuate ponds, waterfalls, or fountains while adding another layer of safety.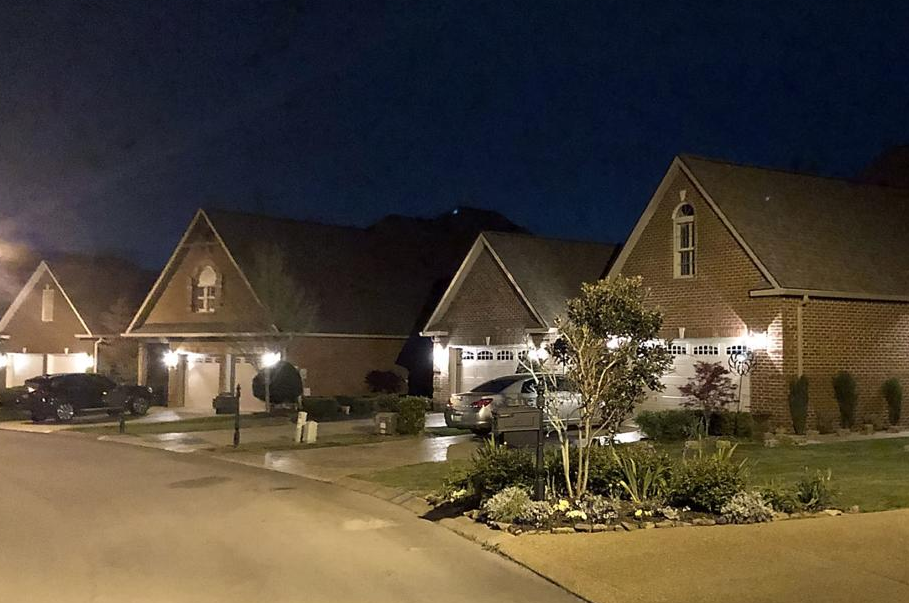 How to Upgrade Security and Safety with Landscape Lighting
If you could enhance safety and security while also increasing the curb appeal of your community, wouldn't you jump on the opportunity? Exterior lights are an effective deterrent for any would-be criminal. By lighting up entry points and common areas, you let your community and potential thieves know that you're serious about security.
When it comes to the safety of your residents and guests, we've got you covered. Strategically placed landscape lighting mitigates the risk of falls and other accidents. The most important areas to light are community walkways, paths, and stairways. Downlighting installed overhead provides an aesthetically appealing, effective way to shine light on stairs and other walking paths.
We design our landscape lighting so that each fixture serves a unique purpose such as enhancing the look or safety of an area. Each bulb and wattage is expertly chosen based on your landscape needs.
We're Committed to Serving You
At Vision Green, we guarantee that you'll be satisfied with the high level of care and professionalism that we provide. We want to help you take your homeowners association to the next level with landscape lighting that adds warmth and professionalism. We've earned a reputation in the Charlotte area over the years for quality service and guaranteed results. Contact us today to learn more.