Landscaping Services in SouthPark
SouthPark is known for its many beautiful homes, but many of those homes lack professional landscape design. A stunning home with a lackluster yard leaves something wanting. If you want your home to truly shine, you need to give some attention to the home and the yard. With lighting, hardscaping, retaining walls, and irrigation services, Vision Green can help you capture the look you want for your SouthPark yard.
Landscape Lighting to Improve Your Home's Ambiance
At Vision Green, we believe a beautiful home and landscaping should be seen, no matter even when the sun goes down. Landscape lighting is the finishing touch many SouthPark homes need to stand out truly. Vision Green has outdoor lighting experts who can help you enhance the look of your outdoor living areas and landscaping. We help you strategically place outdoor lighting, so it enhances your space, transforming your yard into a piece of art.
Not only does landscape lighting improve the look of your home, but it can also make your home safer. A well-lit property is a deterrent to thieves, and proper lighting on paths and walkways reduces the risk of tripping and falling. Vision Green can help you plan for both aesthetics and safety with professionally designed landscape lighting.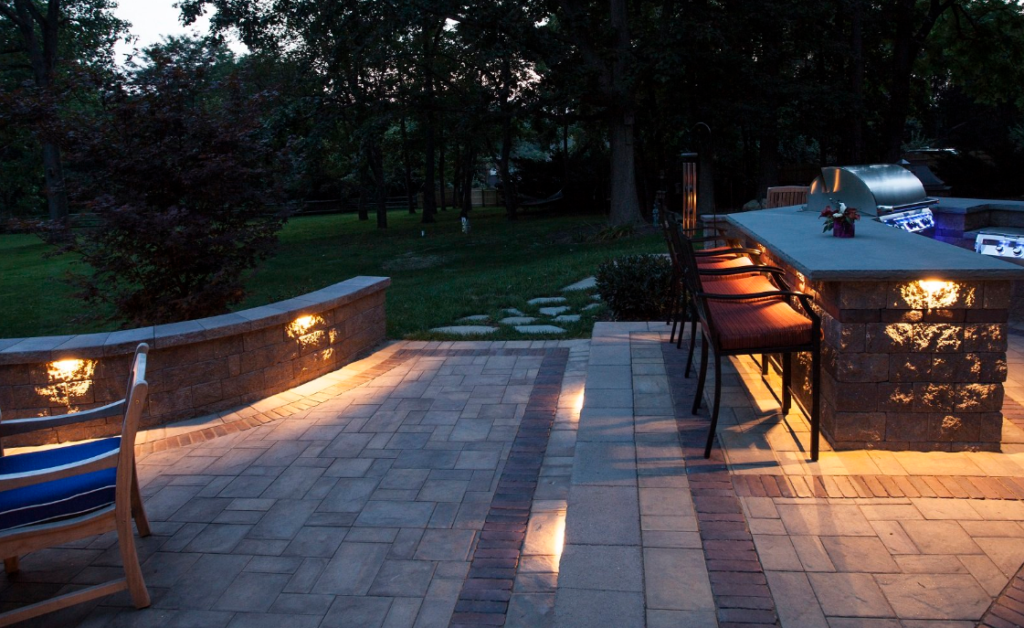 Hardscapes to Enhance Your SouthPark Outdoor Living Areas
Hardscaping includes patios, walkways, retaining walls, brickwork, and other features to your yard to make it more beautiful and functional. At Vision Green, our designers strive to add hardscape design elements that work with your landscaping instead of detracting from it.
Whether you're looking to add the fun of a fire pit, want the tranquility of an outdoor fountain or waterfall, are looking to build outdoor seating for your backyard, or simply want to add a natural stone walkway, you can trust Vision Green to bring your vision to life.
Improved Irrigation with Draining and Grading Services
To ensure that your SouthPark landscaping grows lush and beautiful, you need to plan for both irrigation and drainage. Too much water will hurt your plants, but too little will as well. Our landscape design professionals can help with draining, grading, and irrigation services to manage water more effectively, giving your plants the right amount to thrive.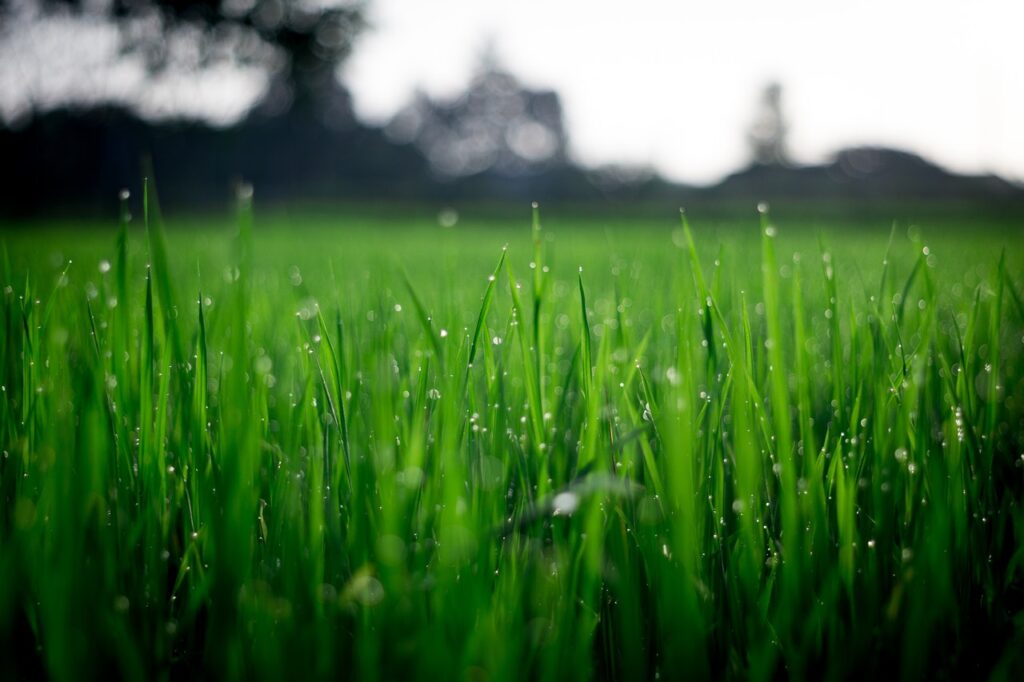 SouthPark Retaining Wall Design and Build Services
If you don't have a perfectly flat yard, erosion can be a severe problem. Retaining walls add interest to the yard and protect against erosion of the healthy topsoil your lawn and plants need. They can also create paths and draw attention to your beautiful landscaping. Vision Green helps SouthPark homeowners with wooden, masonry, and concrete retaining walls to design and build services available.
There's much to love about life in SouthPark. Make sure your yard is part of what you love. Reach out to Vision Green today to learn more about our landscape lighting, hardscape, drainage, and retaining wall services, and let us address the aesthetic and functional needs you have for your home and its yard.