Landscape lighting design is used to highlight unique landscaping features like a fountain or walkway or emphasize architectural designs outside your home. Vision Green specializes in high-quality, full-service landscape lighting design and installation to bring out the beauty of your home and landscape.  Landscape lighting is an investment that adds value, security, and curb appeal to your home. We're ready to bring your property to life.
Full-Service Landscape Lighting Design
Vision Green is Charlotte's best at sprucing up your landscape at an affordable cost. Our professional installation is done by experienced landscape technicians who understand how landscape lighting impacts your home. They are deeply passionate about bringing out the best of your yard, and their insight and creativity shine through their work. Visualize your ideal landscape and get ready to turn it into reality with Vision Green.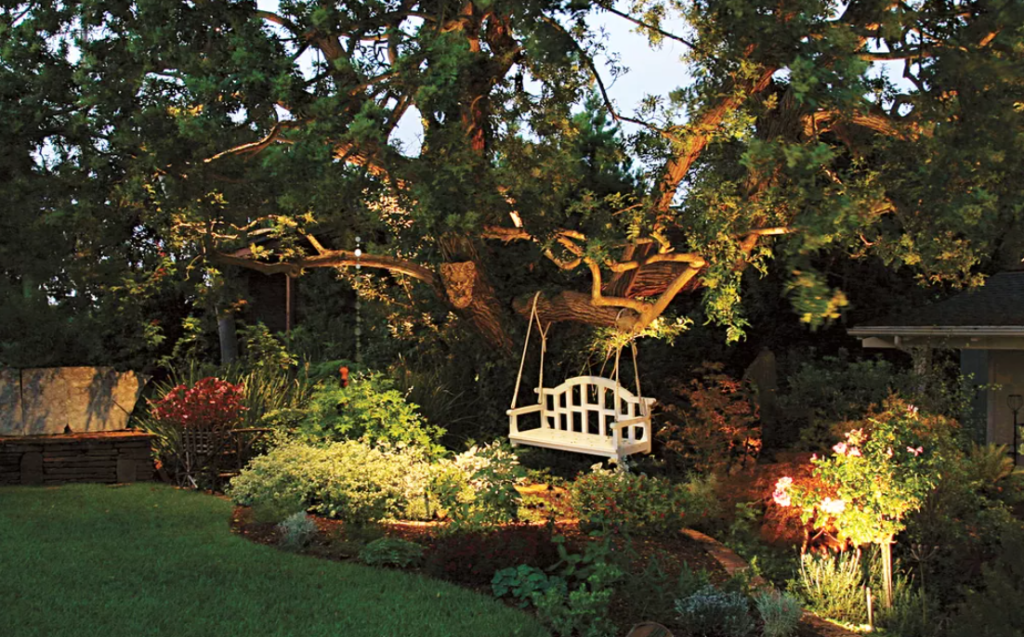 Light Up Your Patio or Deck
At Vision Green, we provide the same high-quality level of service to every job, no matter how big or small. Whether you're outfitting a massive back-deck with strategically-placed lighting or shining light on an intimate patio to become the ultimate family gathering spot, we're here for you. Our lighting designers will listen to your needs to create the perfect atmosphere and exceed your expectations. We know you want to enjoy your patio or deck well into the evening, and custom landscape lighting design makes it happen.
If you want to create a relaxing ambiance and unique character or increase your deck or patio's safety after-hours, we have a solution for you. Calculated lighting positions allow for increased visibility, sure-footing, and enhanced security while also improving the mood for you and guests. If you're ready to sit out on the deck on warm summer nights, sip hand-crafted cocktails, enjoy the company of loved ones, and make memories and great conversation all evening long, you need custom lighting today.
Our landscape lighting design aims to accentuate the details of your deck or patio without overpowering the view of your yard or taking away from the warm, welcoming atmosphere. Plus, the low-voltage LED lighting we use will save you money on your energy bill and upkeep compared to traditional systems. Saving money, increasing curb appeal, and creating an enchanting evening aesthetic has never been easier.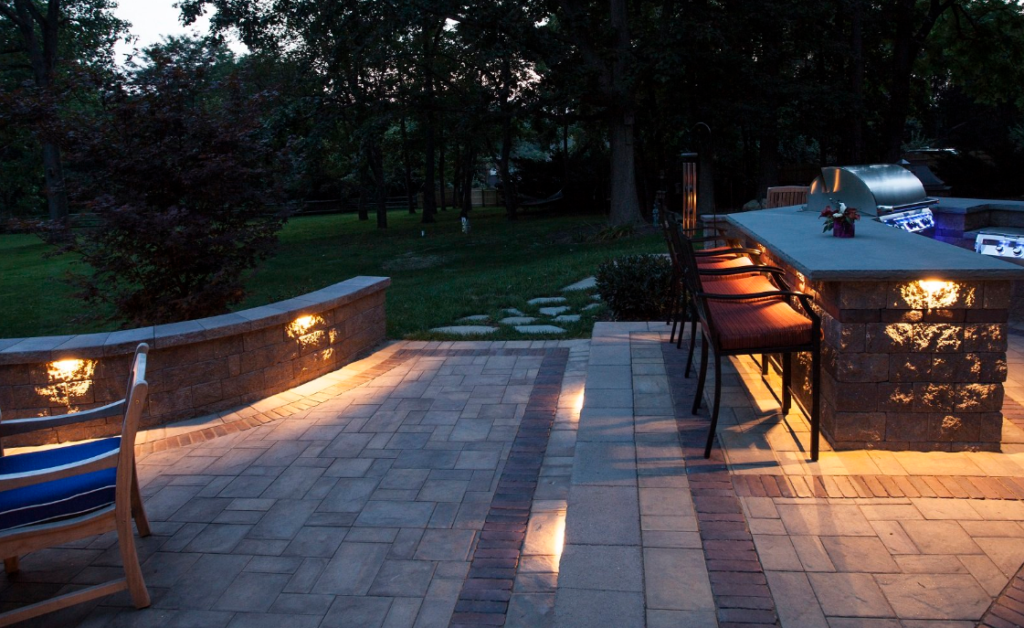 The Perfect Landscape Lighting Design
We're selective when we choose what areas of your home to light up and what areas to remain in the shadows for perfect harmony. Lighting up focal areas of your front yard enhances the aesthetic for guests, neighbors, and family. You might want to shed light on a fire pit, rock wall, walkway, entryway, or pool at night. Lighting up a driveway at night welcomes you back home and provides an important safety function as you return after a long day. Casting light on gardens and shrub rows shows off your hard work. Strategically installing downlighting from tree branches creates a magical effect while accent lighting provides a softer, warm atmosphere especially useful for porches or other seating areas. Our years of experience in various lighting techniques allow us to customize our approach based on your landscape and needs.
Make Your Yard Safer and Improve Security
If you've ever stumbled on a walkway or missed a step on a stairway at an unfamiliar house, you know just how difficult it can be for guests to find their way. Keep friends and family safe on their way to your home, and they'll appreciate the concern as well as your beautiful landscape. Illuminating your landscape has also been proven to deter would-be burglars. Shining light on driveways, entryways, and other often-traveled locations keeps you and your property safe well into the night.
If you are in need of professional landscape lighting services in the greater Charlotte area, give our team a call today!