Local Hardscape Company
Myers Park, NC is one of the most historic places to live in North Carolina. In fact, it is a National Historic District! If you live near Myers Park, let's explore how we can help your landscaping be a great talking point of the community.
At Vision Green, we are committed to helping our customers see their outdoor dreams become a reality. We can help you display beautiful, well-maintained landscaping with no stress or effort on your part.
With a comprehensive list of landscaping services to offer, Vision Green is ready to take your landscaping goals and turn them into your dream oasis.
Landscape Lighting in Myers Park
The addition of landscape lighting can make a dramatic difference in a property's appearance.
With proper lighting, design, and professional installation, we can help enhance your property's natural beauty and highlight all of the right spots for an immediate upgrade in curb appeal.
We understand that landscape lighting in Myers Park is not a one-size-fits-all option. Vision Green Landscape analyzes each property to determine the best outdoor lighting options for your home.
We strategically choose and position outdoor lighting to enhance safety, performance, and aesthetics. Each walkway, pond, patio, pool, deck, staircase, and any other outdoor feature is considered when planning the installation of your new outdoor lighting.
When the sun goes down, your property will stand out as it shines its brightest, and the landscape becomes a work of art.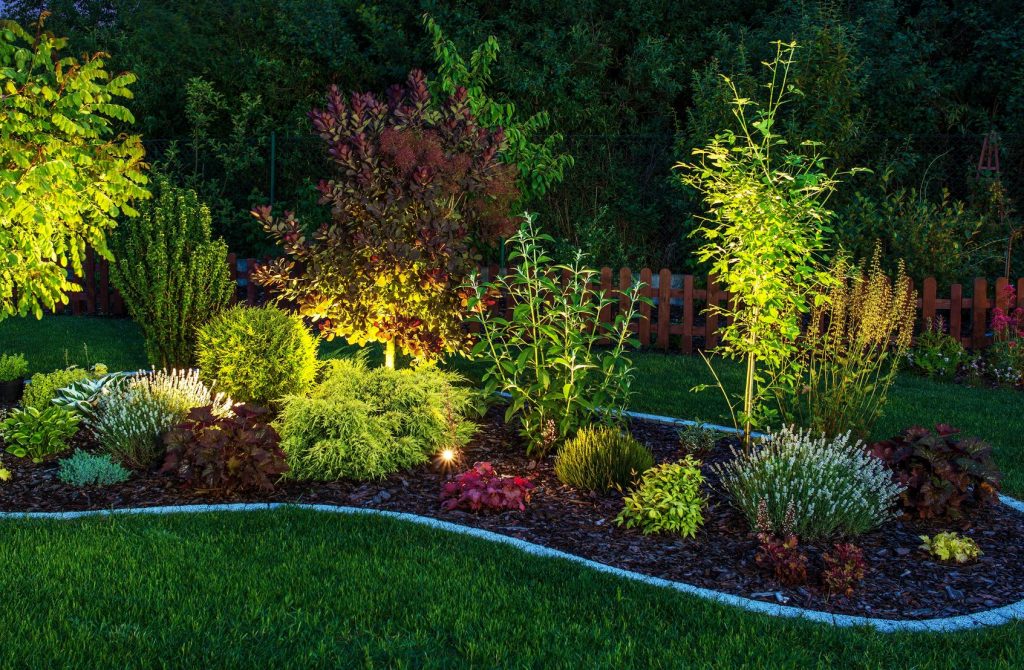 Hardscapes in Myers Park
In a historic district like Myers Park, outdoor living spaces go a long way in making any property more functional and appealing. At Vision Green, we offer full-service installation, design, and maintenance for your outdoor living area.
Our systems and materials work seamlessly with your landscape, and our expert team can make sure that your patio, walkways, brickwork, retaining walls, and more, are an asset to your outdoor space.
From design to post-construction maintenance, our team will make sure your hardscape is precisely what you require.

Grading And Drainage Services in Myers Park
Historic Myers Park sees its share of rainfall. For that reason, many homeowners are seeking lawn grading and drainage services.
However, many homeowners often have problems finding a quality company that can handle both grading and drainage services with confidence and experience. Vision Green, however, has both the confidence and expertise to take on your grading and drainage needs and the correct equipment to get the job done right.
Having the right expertise and equipment on-hand means less waiting, proper usage of the equipment, and you're not paying a company to rent expensive equipment.
You don't have to find a grading contractor and a drainage contractor in Myers Park anymore. Vision Green can easily handle both, saving you time, money, and hassle.
Retaining Walls in Myers Park
Like many properties in and near Myers Park, most properties aren't perfectly flat. Because of that, retaining walls are a critical part of most landscape designs in the area.
Retaining walls are great at stopping healthy soil from eroding. In addition, they can also help protect your beloved flowers and plants.
Retaining walls can also be used to create pathways, making for interesting landscaped areas. We offer a wide range of wooden, concrete, and masonry retaining walls for our local clients.
Once we've determined the best material for your wall, our hardscaping experts will craft a wall that will last for years on end.
Professional installation of retaining walls by Vision Green limits the risk of premature wall failure and ensures that the design fits in with the rest of your landscape.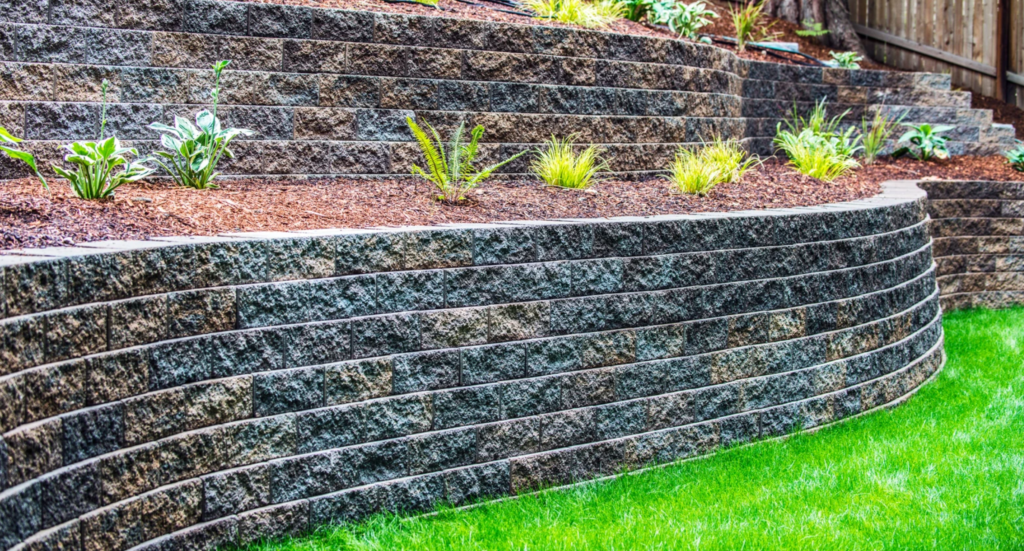 If your landscaping needs an upgrade, the pros at Vision Green offer the services you need. Let us help you take the hassle out of your landscaping work. Contact us today for a free quote.