Proper care is important for maintaining a good looking lawn in Charlotte. Lawn care doesn't stop just because the colder months are rolling in. Matter of fact, it's crucial to maintain your lawn during the winter so you can have a healthy lawn in the spring. It takes less work to maintain your lawn during the winter but that doesn't mean you can just forget about it if you want your lawn looking its best year-round!
What exactly should you do for winter lawn maintenance? We're glad you asked!
Aerate
Aerating your lawn is the process of putting holes in the soil. This allows water and nutrients to better penetrate the roots, allowing them to grow deeper and creating a stronger, healthier lawn. Aerating before the first frost will let your grass breathe before it goes dormant for the winter. It also helps alleviate soil compaction that built up during the summer months.
Fertilize
Give your lawn the boost it needs before it goes dormant for winter by fertilizing. The grass will store the nutrients during the winter and utilize them in spring when the dormant period ends, giving your lawn the preparation it needs to thrive.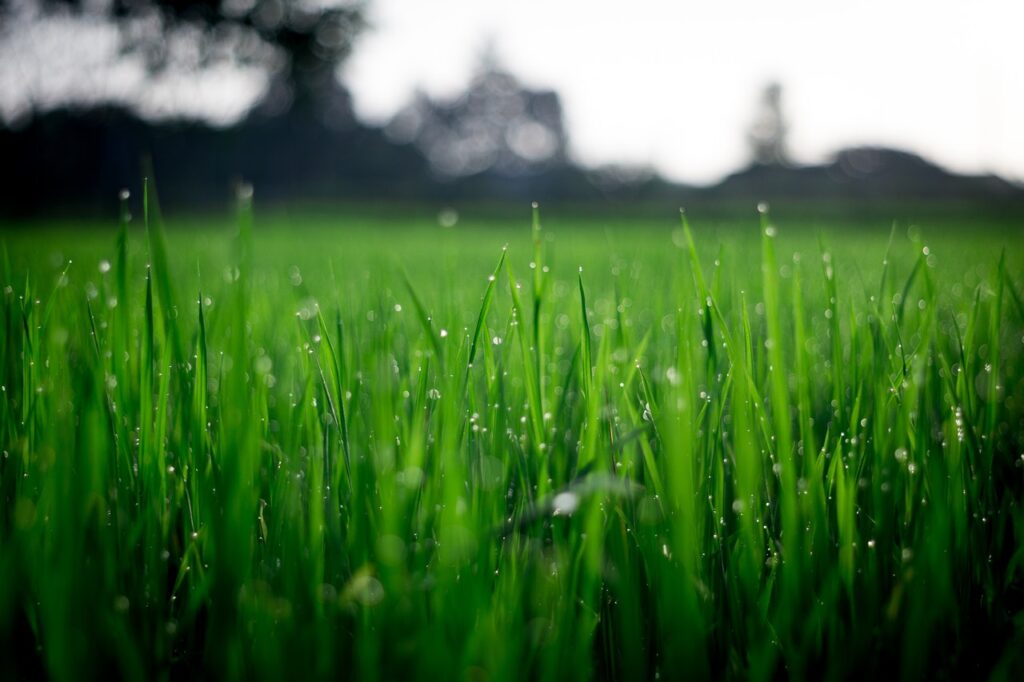 Keep it Clean
As the leaves fall, they build up on the lawn. If they are not taken care of, leaves can create tons of problems for your lawn. A layer of leaves decreases airflow to your lawn, leaving it potentially open to suffocation. Wet leaves also create problems by becoming a welcome host to disease and pests that thrive in wet environments.
Avoid Traffic
As much fun as it is for kids to see their paths marked in frosted grass, keeping traffic to a minimum during the cold months will benefit your lawn. Even the toughest grass can become weak when it is repeatedly walked on.
Treat Ice
Keeping your driveway and sidewalk free of ice reduces the need to walk on the lawn to get to and from your home. Treating ice immediately is not only beneficial for safety, but it benefits your lawn as well. Be sure to compare salts and ice melts and find out which one will be the most effective. An ice treatment with high melting power reduces the amount needed and will therefore reduce the impact it could have on your lawn.
Spread Grass Seed
There are various grass seeds on the market, including some that are called cool weather seeds. These seeds are built to resist the cold weather and will help keep your lawn looking full. Make sure to get an even spread while putting the seed down so you're not left with patches that are less full than other areas of your lawn.
Lower the Mower
For the last few lawn mows of the season, lower the mower blade slightly. Longer grass can smother itself. Be sure not to go too short though, since grass that's cut too short can be an open invitation to disease and pests.
Lawn care doesn't stop just because winter is rolling in. Get your lawn winter ready by aerating and fertilizing. If you seed, grab some cool weather seed to spread before the first frost. Clean up those leaves and lower your mower blade the last few times you mow for the season. Your lawn will be ready to flourish in spring if you keep your lawn maintained during winter.
For more information or to get a free estimate, contact us today!