Landscaping Services in Charlotte, NC
Charlotte's #1 Landscaping Company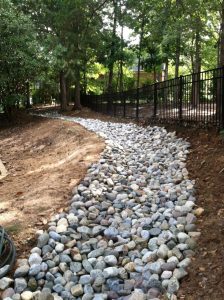 With Vision Green's help, your Charlotte area home, business, or organization can have beautiful, adequately maintained landscaping with no stress on your part. Offering a comprehensive list of residential and commercial landscaping services, Vision Green is ready to assist you with your landscaping needs so your property will look its best all year long.
Grading And Drainage Services In Charlotte
With all of the rain Charlotte received this last year, many homeowners seek lawn grading and drainage services. The problem many locals are having is finding a quality company that can confidently perform both services. At Vision Green, rest assured that we have the experience, expertise, and equipment necessary to perform lawn grading and drainage. Using the same company to perform both services saves time, money, and hassle.
Professional Lawn Care Services
Your property's lawn, turf, trees, shrubs, and flowers all require dedicated care to look their best. A poorly cared-for lawn or landscaping reflects negatively on your business or organization, which can disrupt your branding goals. With the help of the professional landscaping and landscaping maintenance team at Vision Green, you can have a beautiful property without stress, time, and hassle.
Comprehensive Landscaping Services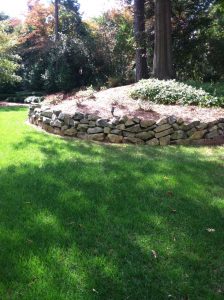 Vision Green has a comprehensive list of landscaping services ready to serve your business or home. Our services can help you create a look from the ground up or maintain the landscaping you already have. Our designers, landscapers, and maintenance professionals will work together to ensure your property shines with beautiful plants and a well-executed design. We also offer irrigation services to protect your landscaping investment, even when we have hot and dry weather. We provide landscaping services for all types of properties, including:
• Retail space
• Commercial Buildings
• Multi-family housing and apartments
• Residential Homes
• Homeowner's Associations
If lawn care and landscaping tasks fall on your shoulders, and you want to free some time and energy to focus on other tasks, you need to partner with Vision Green.
Other Areas Around Charlotte We Service
In addition to providing quality landscaping in Charlotte, we also have several clients in Dilworth, Myer's Park, SouthPark, Matthews, Uptown, Ballantyne, Waxhaw, and surrounding areas.
No matter your landscaping needs, if your yard needs help, the pros at Vision Green offer the services you need. Let us help you take the hassle out of your landscaping work. Contact us today for a free quote for your landscaping needs.