Making the Carolinas Greener one Lawn at a Time.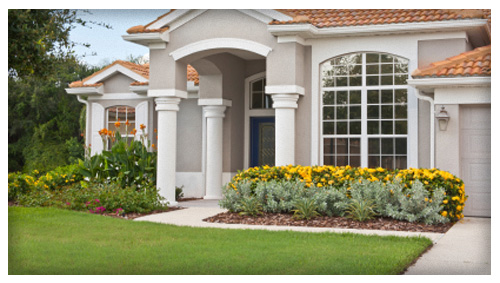 Keeping your lawn and gardens looking their best can feel like a full-time occupation. From watering to fertilizing to keeping weeds at bay, a beautiful lawn requires the touch of an industry professional who understands the challenges of lawn care. Vision Green is a full-service landscaping company who can come alongside and give you that expert advice and the professional care your yard needs. With a commitment to customer satisfaction and a guarantee that we will provide dependable, quality service, Vision Green is the answer to your yard work needs.
Comprehensive Landscaping Services to Make Your Yard Shine
At Vision Green, our services include comprehensive landscaping services. Whether you need a little more help to make your garden truly shine or want to start from scratch at your home to create a breathtaking display, our team can help. From the initial design of your outdoor living area or garden to the planting and final preparations, our landscaping team will ensure that your home is complemented by a beautiful yard.
Irrigation to Keep Plants Thriving
No matter how well designed your garden is, without enough water, your plants will suffer. That's why Vision Green offers irrigation services in addition to our landscaping and lawn maintenance. With our help, you can ensure that your plants have the amount of water they need, when they need it, with an automatic irrigation system that does the work so you don't have to.
Lawn Maintenance and Care All Year Long
Do you have time to maintain your lawn and keep it green, beautiful and trimmed all year long? Do you know when the proper time to aerate is, or how much fertilizer to use? Vision Green can take that off of your "to do" list. With the help of our talented team of expert law maintenance professionals, you can have a glowing lawn that is the envy of the neighborhood, all while freeing your time to enjoy your family or other valuable pursuits.
In each of these service areas, we are committed to quality, dependability and value. Find out more about how Vision Green can improve your yard and take the hassle out of yard work. We guarantee you will be satisfied with the services you receive from Vision Green.