Homeowners know the importance of curb appeal to make homes attractive when selling, but homeowners aren't the only ones who need to pay attention to the landscaping. Apartment community owners also do. An apartment community that draws interested tenants is one that is well maintained, and landscaping goes far in showing how well you are maintaining your properties.
Yet landscaping is time-intensive, and you are already busy. This is where Vision Green can help. Vision Green's comprehensive landscaping services for apartment communities can give you the tools to take control of your facility's landscaping, without adding another item to your already long to-do list.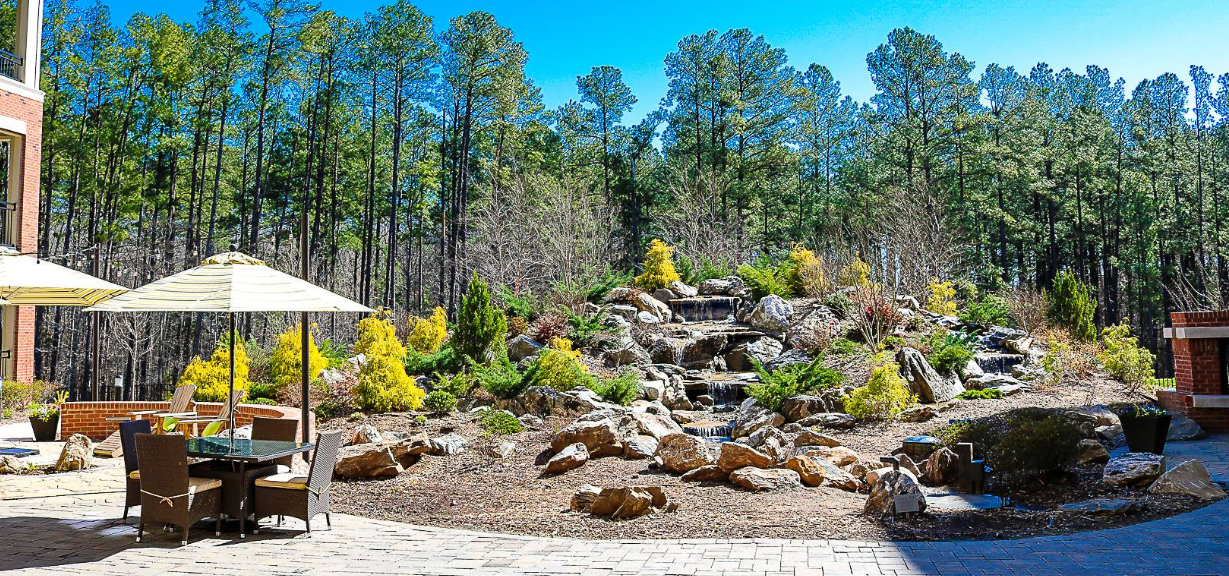 Comprehensive Landscaping Services for Apartment Communities in Charlotte, NC
If you have an apartment community in Charlotte, NC, you can trust Vision Green to keep it looking its best. Our landscaping service includes all of the services you need to have a beautiful, well-maintained property, including:
Lawn mowing and lawn care
Mulching
Flower bed planting and maintenance
Tree and shrub care
Plant rejuvenation services
Fall leaf clean up
Irrigation services
Spring cleaning
Landscape lighting
In addition, if you do not already have landscaping in place, our landscape architects can help you plan a design that will be easy to maintain but attractive to look at. Our highly visual planning process will show you exactly what you need to transform your space into the attractive area you know it can be, and then our team will go to work on the finished design to make it a reality. Once in place, our maintenance team will ensure your new landscaping continues to look its best, year after year.
Get More Traffic with Beautiful Landscaping
With the help of our professional landscaping team, you can ensure your facility always looks its best, without investing too much of your valuable time. This means that when people drive by your apartment community, they see an attractive and well-maintained facility, making them much more likely to choose to stop in for a tour.
If you own a Charlotte, NC apartment community, you can count on Vision Green to provide superior landscaping services, from the initial design and installation to the long-term maintenance. Contact our team today to learn more about our landscape services or to request a quote, and see just how easy it is to ensure your landscaping continues to help your property shine.