Landscaping For Businesses in Charlotte
How a business looks from the outside affects how people perceive the business inside. As a business, you want to appear your best. You might invest in a new facade, a resurfaced parking lot, new signage, and so on.
But what about your landscaping?
Possibly more than any other factor, the state of your greenery tells outsiders a lot about how much attention you pay to detail and how much pride you take in yourselves as a business. Maybe you have a building that is looking for new tenants. Perhaps you operate a retail shopping center popular with individuals and families. Your retail shopping center could even be the social center of the neighborhood or community.
You want your property to look vibrant and sharp.
You want to attract people. You could be a church that wants to make new members feel welcome and comfortable. Maybe you have an apartment community where you want the outdoor spaces to be as homey and reassuring as the indoor spaces, thus bringing in more residents.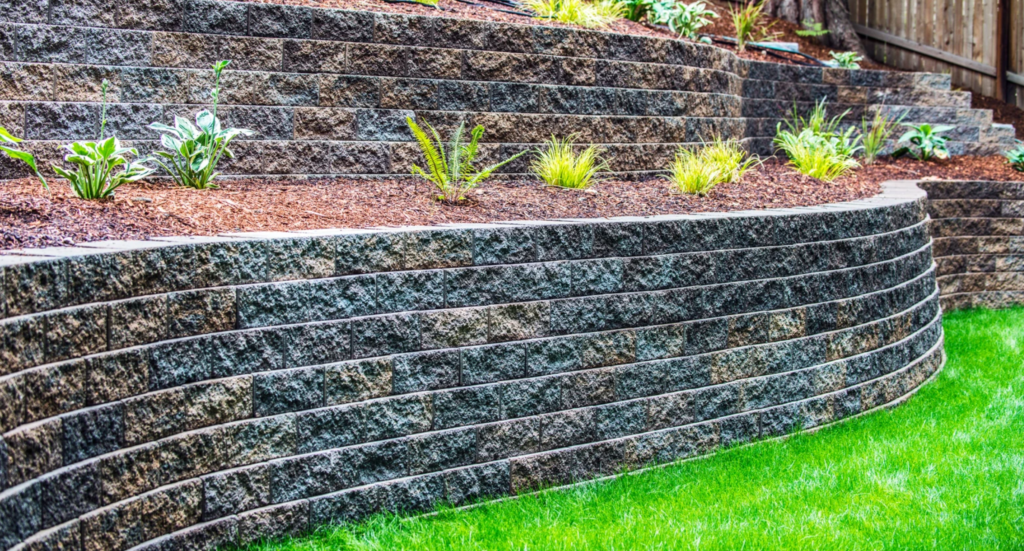 Keeping Your Property Looking Its Best
Whatever your reasons are, attention to the greenery is essential. But how can a company keep up with the different needs healthy greenery needs? Where do they find the expertise?
That's where a top-quality landscaping service like Vision Green comes in.
Vision Green offers top-quality commercial landscaping services in and around the Charlotte area, so your business can make the best impression possible. Our commercial landscaping services will keep your outdoor greenery looking its best all year long. Let our teams of lawn and tree care experts see to the care of your lawn, shrubs, trees, turf, and other outdoor features.
Whatever your property's specific needs are, Vision Green is here to help.
Full-Service Commercial Landscaping
Let Vision Green handle all of your landscaping needs so that you can focus your time and energy on other details. Our available services include:
Sod installation
Aeration
Lawn, shrub, and tree care
Seeding and fertilizing
Irrigation
Drainage solutions
Grading
Erosion control
Tree banding
Landscape design
Retaining walls

Landscaping for Types of Commercial Properties
Vision Green provides full-service commercial landscaping coverage for all types of businesses throughout the Charlotte area. Our seasoned maintenance professionals, landscapers, and designers work together to create an ideal plan for your needs and then meet those expectations.
Among the businesses we work with:
Apartment communities
Multi-family housing
Commercial buildings
Manufacturing and warehouse facilities
Retail spaces
Churches
Government buildings
The Best Landscaping Services For You and Your Business
You won't find better service or experience anywhere else in Charlotte, not as big a commitment to making your properties the best they can be than the experts at Vision Green.
Whether you need regular landscaping services for a home or commercial property or have a unique project in mind, Vision Green is here to help. Why struggle to maintain the landscaping yourself when you could be focusing on growing your business instead?
Leave the work to us. We guarantee green, lush results.
Contact Vision Green today to find out more about our commercial landscaping services. We're ready to answer all of your questions.